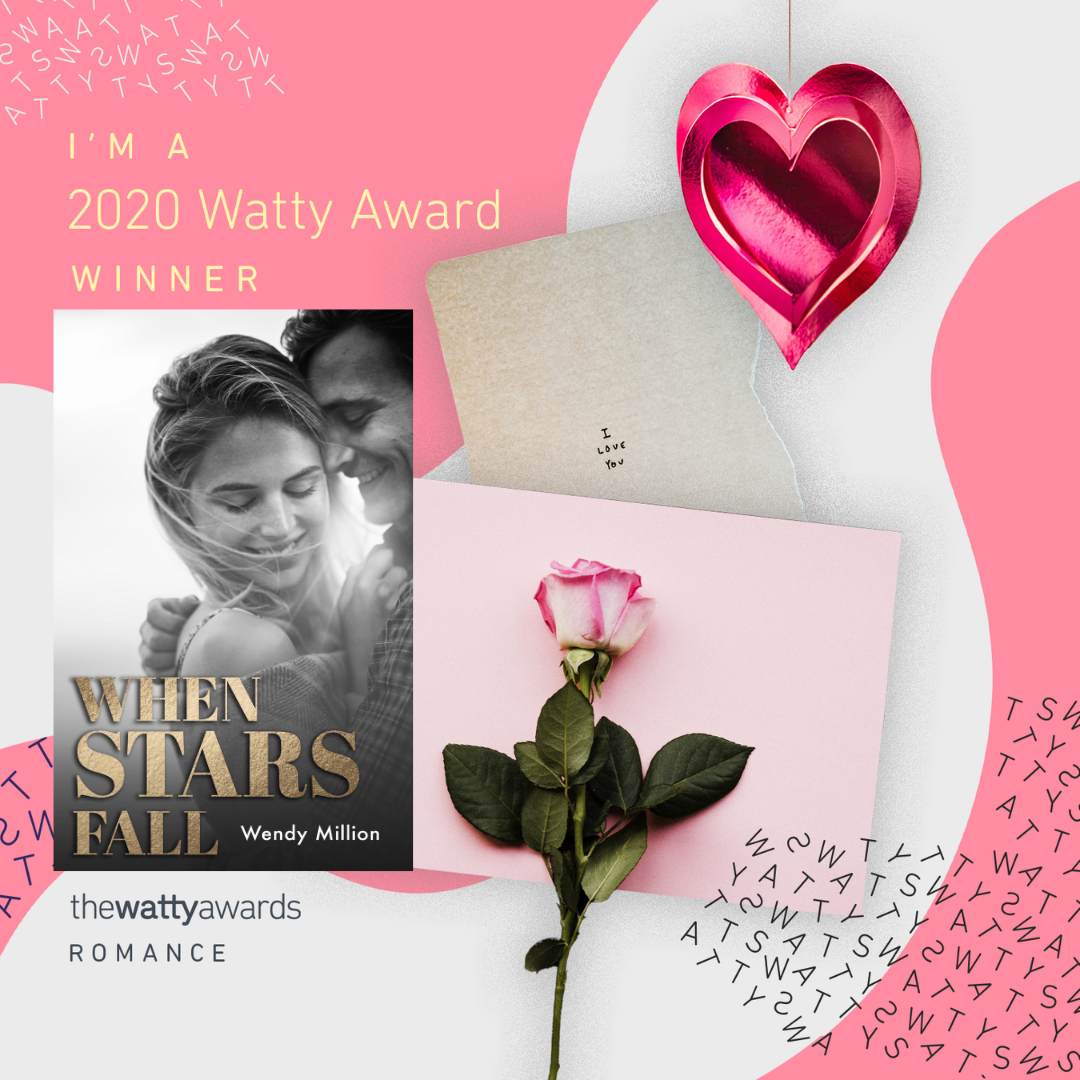 On December 4th, 2020, When Stars Fall, my story in the Wattpad Paid Stories Program, achieved a benchmark I was never sure I'd reach on the website. I won a Watty Award in the Romance category. Across the platform there were 40,000 entries, and they awarded 60 stories the coveted Watty Award. Within the Romance category, they gave out six prizes. I was thrilled and flattered to be one of the six this year.
Despite being a paid stories author and a Wattpad Star, the Watty Awards have always been a bit elusive. In 2017, the first story I ever posted on Wattpad (The Realms – a YA Fantasy-Romance) made it to the shortlist but fell short of achieving an actual award. While it was a thrilling experience, the following years I didn't make the long or short list with any of my stories. Since 2017, I think I've drafted 12 novels, one novella, and several short stories.
To be awarded a Watty this year felt like a tremendous accomplishment, and it's been a highlight in an otherwise difficult year. While I also managed to write three full length books during a pandemic (one of which is the third book in the Donaghey Brothers Series – out Feb 2021), there's something special about being recognized by an organization that's really sparked my creativity. The readers on the platform have encouraged me beyond anything I ever thought possible in terms of productivity and ideas.
Having people read while I write definitely helps me to catch plot holes, missed character arcs, and instances where I might not have finetuned the plot enough. For me, writing on Wattpad makes sense and brings me a lot of joy. As long as that's true, I can't imagine writing anywhere else.