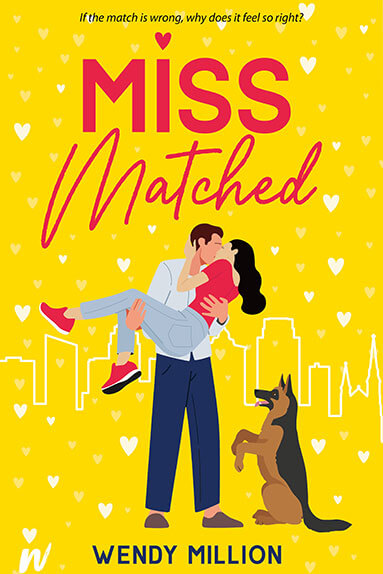 When matchmaking software pairs a woman with her worst ex, she gets a unique second chance to connect with the love of her life.
After years of bad dates, Tayla Murphy has decided it's finally time she found her ideal partner, so she pays a hefty fee for a cutting-edge "soulmate" matching service. But the infallible algorithm must have a serious glitch because it pairs her with the one man on Earth she never wants to see again: Simon—the man who left her heart in pieces when he broke off their engagement six years ago. Tayla would rather cut her losses, but if she's going to move forward with her life, she needs the money back.
Then Simon shows up on her doorstep promising Tayla he can get her a refund by showing the service that the match was wrong. But he wants her to really prove they aren't meant to be—by dating him for the next month. Even though he thinks the service is a fraud, Simon has been desperate for a second chance with Tayla ever since he messed up their shot at happily-ever-after. They still have an amazing connection, but a lot has happened in the time they were apart. So is this a mismatch or a perfect match?
Miss Matched
Available from Amazon, B&N, Indigo and more
SUBSCRIBE TO MY NEWSLETTER
Want to hear when a new book is being published?
Want to hear about my publishing journey?
Interested in sales and giveaways?
Subscribe to my newsletter!