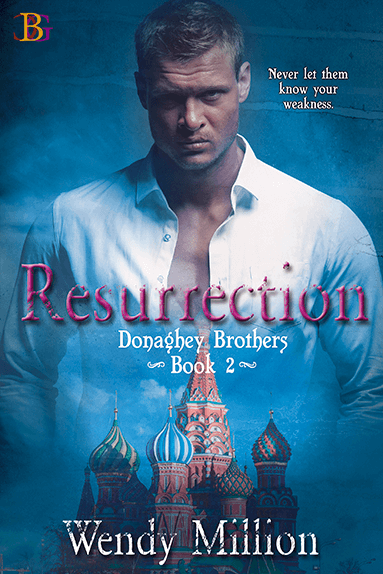 Finn Donaghey is on the run. Rescued by Carys Van de Berg, his old flame, Finn is searching for a way to start over after losing everything in a bloody shootout. The one person he knows he can't be around? Carys. He's too rough, too dangerous, too lethal.
Carys saved Finn on instinct, unable to consider a world without him in it. Now, she must decide what to do with him. His quick temper almost got her killed once, and she has no desire to repeat that mistake.
While Carys has been helping Finn, someone has been helping themselves to Carys's business. When the danger lands on her doorstep, Finn won't rest until she's safe again. As their feelings from the past and present mingle and danger lurks around every corner, their fiery chemistry threatens to consume them both.
Resurrection is the second book in the Donaghey Brothers Series. Carys and Finn's story concludes in the final book, Redemption.
Resurrection
Available now from Champagne Books
SUBSCRIBE TO MY NEWSLETTER
Want to hear when a new book is being published?
Want to hear about my publishing journey?
Interested in sales and giveaways?
Subscribe to my newsletter!